Birthdays, Wedding Anniversaries and Christmases are the top three occasions where you have an excuse to create a wish list and let your loved ones know what you want. To be honest I've stopped making my wish list soon after I married because well, my husband knows me too well that making a list is no longer necessary; I just point or screen cap what I want and tell him the price. That is usually the clincher if it exceeds the budget, well better luck next time heehee.
Wow I cannot believe being a mum of two can really make you somehow selfless. I'm genuinely excited to shop for my kids more than for myself. Thank God for Ebay and trusted sellers who sell stylish yet affordable items (thank you outlet shops, store displays of designer brands heehee).
But then I remembered I wrote about the 5 things I lust after and my Christmas Wish List for 2011. As of present, I still want a pair of Jeffrey Campbell Lita although I already have a JC Fairlane which is a lowcut version of the Lita. Also I still want the Kitchen Aid mixer and the one carat diamond earrings. Luckily, I already found the perfect brown leather jacket that I've been lusting for years at half the price of a brand new one, a set of south sea pearls which Mr. GJG gave me last Christmas (still want a strand of south sea pearl necklace), a green satchel tote that a friend gave me and a few kitchen items; all have been crossed out of my wish list. Hooray!
Now that Christmas is just fourteen days to go, it's that time of the year again to create a wish list. To be honest as I've said on my last year's wish list, I couldn't think of any specific thing that I want for myself. I won't be a hypocrite and be all holy because I do want these bags that I listed but in reality even if I had the money to spend I don't think I can buy them, not unless they're gifts, second hand or priced half than their retail price then I'm sold!
But because life is full of surprises I will make it a habit to make a wish list at the end of every year. Who knows, maybe one day the thing that I want will find it's way to me heehee.
Here's my Christmas Wishlist for 2012.
iPhone 5 or iPad Mini
Masabi lang na gusto ko ng iPad! haha well because my iPad is now owned by lil' Ms. GJG.
Scratching this out on my list now because a few days ago, an angel gave me her iPhone 4! Wohooooo. Thank you super! You know who you are 😀 It was a lovely unexpected blessing!
Jeffrey Campbell Skulltinis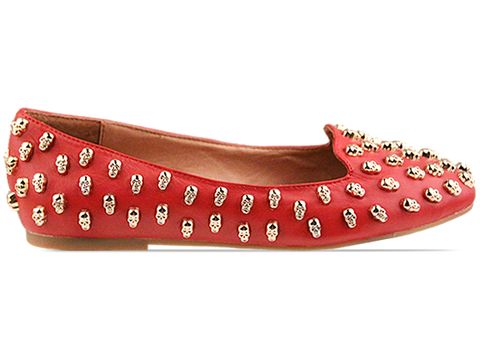 Anything skull has become a trend this year. Before, seeing someone wear or sport anything skully is associated with a gangsta heehee aminin. It's either you're part of a cool biker group or you had your skull tattoo done while you're in prison. Now, it's a stylish trend thanks to the late Alexander Mc Queen. Now I want this cute Skulltinis pair.
Jeffrey Campbell Puffer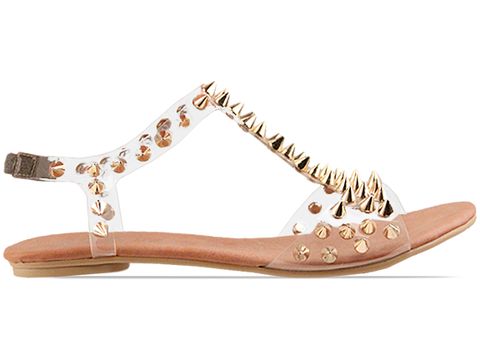 Spikey, transparent and gold! I love it! If i have these I bet even a plain white shirt and jeans outfit will stand out. I want!
iTunes Gift Card
Shopping Spree At Ebay.ph 
Because I buy almost all of my thrifted clothes from Ebay.ph I want a 10,000 pesos shopping spree there! I have said many times how much I love Ebay simply because it's a treasure trove waiting to be discovered. Hey, Ebay please get me as your endorser heehee.
Gift Certificate From National Bookstore or Tons of Archie Comics
Books are love! I can stay in a bookstore for hours! I never leave the store without buying anything even if it means buying a pen heehee. If I get gift certificates from National Bookstore or any other bookstore I'd definitely buy Dr. Seuss books for my kids and Archie comics for me.
Christmas is a little over two weeks to go and I haven't started with gift shopping! I think more than the material things we receive this Christmas, we should be thankful for family and friends who we celebrate this joyous season with.
I'm pretty excited for Christmas 2012 as we are now a family of four! Time to make a new set of gift tags 😉
What's on your Christmas Wishlist? 🙂