If there's one car that I really, really, really want to own it would have to be the Volkswagen Beetle. My dad used to own one back when he was a teenager. I remember the first time I really wanted to drive my own car, it was when I played with my mom's Singer sewing machine. I pretended it was my car, turning the band wheel crank as if it was a steering wheel. I want a Beetle because I always think its THE perfect car for me. It's compact yet has power. It's modern yet still presents a timeless feel. Still after years passed by, I'm still mesmerized with the Beetle.
The old school Beetle, just like the one my dad had.
Imagine how ecstatic I was when I had to ride a red vintage Beetle during one of the TV commercial shoots I did for a fast food brand six years ago. So much so that i just had to have a photo with it along with my co-models.
The Beetle is an icon. It has inspired countless stories all over the world, Hollywood being the most well-known story teller. It is a story by itself. The success story of the Volkswagen Beetle has played no small role in making it an icon of automotive history.
Beetle in the movies.
Herbie Fully Loaded Beetle.
Pink Beetle like that of Elle's from Legally Blonde.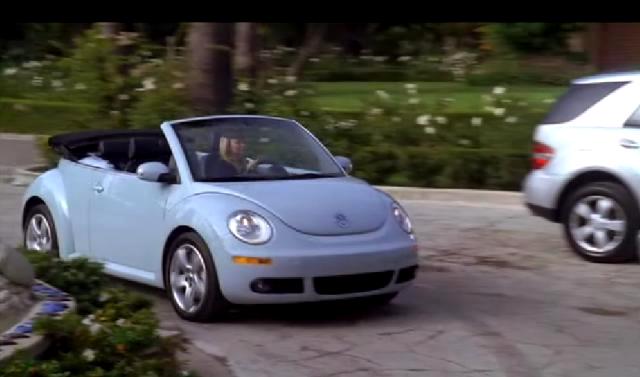 Bring It On: All Or Nothing
21 Jump Street
The Dark Knight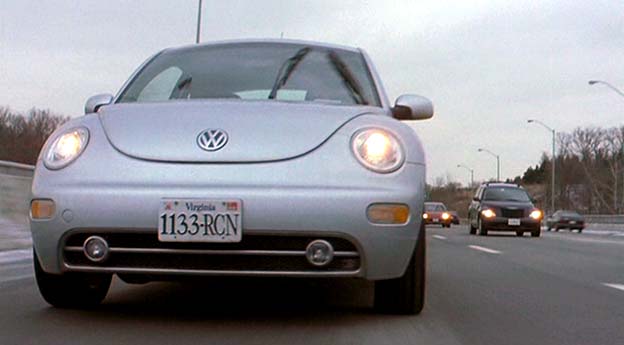 The Recruit
There's about hundreds of movies and TV series where the iconically loved car made a cameo, even a role. And every time I see it, I get flashbacks to the time I first demonstrated the idea that I want my own Beetle.
 Just like a dream that lingers, I received an invite for the launch of the new Volkswagen Beetle a few weeks ago. Sadly, I didn't make it to the event as I had an existing engagement to attend to that day. Nonetheless, because I'm such a VW Beetle fan, I'm sharing with you all the third generation of the iconic car that now sports a distinctive modern look.
A look back to the start: at the beginning, Volkswagen built one of the most successful cars of all time and did not even give it a name. Why should it? After all, it was the Volkswagen! The People's Car! People from all generations and cultures loved it, and on all of the world's continents the small car was nicknamed according to precisely what it looked like: Beetle. It embodied the automotive concept itself and symbolized the democratization of mobility, with 21.5 million cars sold since its first production in 1939 to 1997.
Then the New Beetle arrived in 1998. It introduced a new automotive feeling to the world and brought with it Beetle Mania. In 2010, the Final Edition completed the New Beetle series that had sold more than one million cars. And now, looking forward, the future of the most famous car in the world begins now, in a completely new generation.
The new generation now bridges the gap from old and familiar to new lifestyles. With a new design and the latest technologies, the Beetle reveals itself as a car of the 21st century – bolder, more dynamic and truly engineered to play.
Aaaaah. Seeing the new Beetle got me simultaneously nostalgic and ravished. It boasts understated power yet exudes timelessness, showing off its masculine appeal.
The new Beetle breaks free of the geometry of the previous model and displays impressive sports appeal – primarily in its extended bonnet, sharply swept-back windscreen and a longer wheelbase. Modified interior ergonomics have produced an agile, driver-oriented coupé experience in the new Beetle. In addition, it offers a distinctly improved feeling of space with its longer roof section.
Design a new original. This idea was stemmed from the understanding of Volkswagen Design Chief Walter de Silva (Group) and Klaus Bischoff (Volkswagen Brand) of Volkswagen Beetle as a brand and a product. The reinvention of the most recognizable automotive design was well thought of and the design team proudly remade every part but still, every aspect of the original Beetle remained, if not, improved for the better.
Specifications:
Beetle 1.4 TSI Design DSG
Beetle 1.4 TSI with 240 Nm at 1500-4500 rpm
Power: 160 Ps at 5800 rpm
New Direct Injected Gasoline Engine with Twincharger
7-speed DSG transmission
Electromechanical speed-sensitive power steering
Bi-xenon head lights with automatic headlight activation and LED daytime running lights
Beetle 1.2 TSI Design MT
Beetle 1.2 TSI with 175 Nm at 1400 rpm
Power: 105 Ps at 4500 rpm
New Direct Injected Gasoline Engine with Turbocharger
6-speed Manual transmission
Electromechanical speed-sensitive power steering
Halogen head lights with automatic headlight activation and separate daytime running lights
 Beetle 1.2 TSI is at Php 1,590,000 and Beetle 1.4 TSI is priced at Php 1,790,000 & Php 1,840,000 for the Oryx White.
To get a closer look at the new VW Beetle, visit their showroom and even schedule a test drive.
Volkswagen BGC showroom is located at 28th Street City Center, Bonifacio Global City.  Showroom hours are from Monday to Thursday 8am to 6pm, Friday and Saturday 8am to 7pm, and Sunday 9am to 6pm.
For more information on Volkswagen or to request for a test drive, visit www.volkswagen.com.ph or email [email protected]
Congratulations Volkswagen, Automobile Central Enterprise, Inc (the official importer and distributor of Volkswagen cars in the Philippines) and Ayala Auto Holdings Corporation on the successful launch of VW Beetle here in the Philippines. I'm sure a lot of Filipinos are looking forward to rekindling their love with the Volkswagen Beetle. As for me, someday I'll have my very own Beetle parked in our garage. For now, I don't mind being mesmerized by it from a far, admiring it from the big screen and on the road.