Realizing I am no longer in my early 20s nor mid 20s made me feel oh-so unaccomplished in the fitness & health department. You see, I've always been thin. Weight was never an issue for me until after I had given birth to lil' Ms. GJG. Not that I was bothered with my weight, it was more about how I've been really lethargic for the 20 plus years of my life and the unhealthy eating habits that made me gain weight. I couldn't remember the last time I had a good sweat or enjoyed & sticked to a good workout. Okay maybe I do remember, but I've totally forgotten what it feels like. So this year I vow to make a change and I partly talked about it on my birthday post.
I wish I was more active, I wish I had abs, I wish I was more toned, I wish I was back to my pre-pregnancy weight. These are just some of the wishes I've been asking for from the fitness genie. While I do have the will to wish for these, I don't have the will to act upon making these come true. Then I finally had the courage to take the first step, as I grasp the reality that I cannot forever wish something I want so bad & not do anything about it. It was the start of the change I brought upon myself when I decided I want to stay fit, if possible healthy too.
So I started working out. I, of all people hate routine. I hate routine when it becomes a boring chore that I must do every day. But when I survived more than 21 days- because they say 21-days form a habit, of working out just to sweat and just to keep me active, my body started craving the pain & sweat working out brings. For someone who has low tolerance for pain, this puzzled me. It has been three almost four months since I started incorporating fitness into my daily routine. This, accompanied by healthy food choices, has made a great impact in my life.
The rise of organic products and tons of workout programs that one can try and add in his/her life is easy. Gone are the days when fitness & health is just for those who have the luxury of spending extra just to avail a gym membership or just to fill in a free time. Today, there is no more excuse not to try and be fit & healthy. So what makes one, such as me, commit to working out & taking fitness & health a lifestyle? Here are my three M's.
MOTIVATION
WHY?
Ask yourself why you want to be fit?
My motivation is my fitspiration. Meet Mama Kat.
This hot momma of two has six f*cking pack abs. Her secret? She's committed & motivated. She trains everyday in her condo's gym. No schmancy fancy diet & workout programs. Kat also told me that in order to get fit, one must not focus on losing weight. Weight is just a number. She is heavier than her old non-abs self but man she's ripped, toned & healthier than she ever was. She is also the one who told me that fitness is 80/20.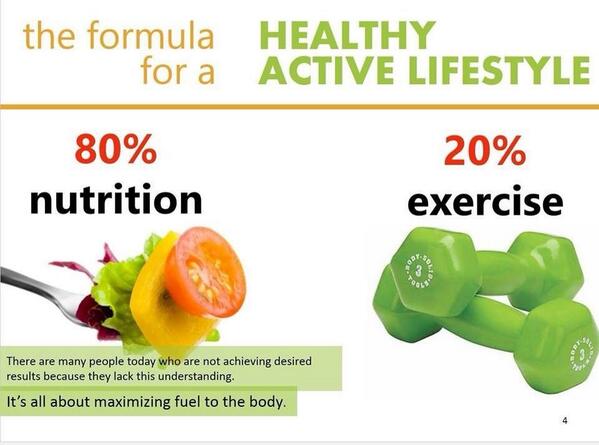 Kat & a few other fitspirations of mine have really inspired me to not give any room for excuses. Full day ahead? Workout. Stressed at work? Workout. Feeling sluggish & lethargic? Workout.
Another reason why I am determined to really squeeze in an hour of sweat & pain.
I love eating! I figured the only way for me to enjoy eating without gaining weight much is to workout. This motivation of mine is by far the most effective. I really get giddy hitting the gym because I know I can eat a bar of chocolate, without exceeding my calorie intake for the day. Winnuuuur.
Motivation is what gets you started, habit is what keeps you going. As soon as you know your motivation, it's time to know your movement.
MOVEMENT
WHEN, WHERE & HOW
The crucial part in sustaining your fitness journey is the movement. When do you plan on working out? Set a particular time in a day such as this- 6 am MWF for core & shoulder/back, 7 am TTHS for legs & arms. Having a schedule would greatly encourage you more to pursue your fitness journey. Where will you workout? At home? At a gym? At a studio? (yoga, zumba, pilates, anti-gravity, cross fit). Each exercise program is different so stick to one that you truly enjoy and would love to do at least thrice a week. How are you gonna keep working out? Are you willing to spend on a gym membership? Are you willing to travel just so you can workout? Because the distance to your chosen studio/gym is an integral part in committing to working out regularly. If its far from where you live or work it might be a struggle to commit as you don't want to get stuck in traffic getting there & getting home. How are you gonna make it fun? You can encourage friends to join you on your next workout. You can also invest on workout clothes. Sometimes, money is a good influencer. When you've spent a good money on fitness programs, membership or gym clothes, the idea of not being able to fully utilise these expenditures is inexcusable, so you're forced to continue. Di ba?
For starters, here are some easy movements/work outs that you can do at the comfort of your home.
You can also try this 15-minute workout. Just don't forget to research so that you'll know which workout is best for you.
MISSION
WHAT? What is your goal or objective? Your desire and the end result you want to achieve?
Apart from my motive- to be able to eat what I want, my mission is to be fit. To have a toned body and to be fit enough to take care of my family. I am not getting any younger and if I continue to slack off, I might just not be here long enough to see my children go to college. Medyo emo but I want to take fitness seriously. For fitness should not be just a fad, it should be a lifestyle.
Here's a handy tip: do things at your own pace. Don't you dare compare yourself to other gym rats or fitness enthusiasts. Instead, use them as your inspiration. You all work your as* off because you want to be fit, so your strongest competition should only be yourself. Slowly work your way by setting a goal and beating your previous record. 3 miles yesterday? Good for you, now make it 4 miles today.
Just to motivate me (and hopefully you) to take on the fitness challenge, I took photos of my progress.
Here I am less than a month when I started working out. I still feel sluggish and lazy then but I've slowly changed my eating habits. I choose to eat healthier but of course I didn't let go of cheat days. Yes, days!
A month or so after religiously working out. Surprised that I like sweating & have come a long way from lethargic & junk food eating Jackie to medyo pa-healthy & fit Go Jackie Go.
Slowly but surely.I love it when I wake up the next day feeling tired & sore. If I don't feel any pain, I take it a notch up and lift a pound heavier, resistance harder.
This is me post-workout last night. I am nowhere near my goal yet. I wanted to lose at least 7 lbs. as I am not back to my pre-pregnancy weight. I am at my heaviest at 122 lbs. but I do fit in all my pre-married clothes. Can you believe it? From my usual size 6, I am now size 4, sometimes size 2. So I guess weight really is overrated no? People even notice I "lost weight" daw but to their dismay I reply saying, I haven't lost a pound, if anything I did gain pa.
My fitness journey is just beginning and I'm not even close to my goal but thankfully, my motivation keeps me going. Not only am I now physically capable of climbing 8 flights of stairs without panting like an asthmatic girl (yahoo!), I am also happier and I feel I am more accomplished. Baby steps I say, baby steps.
Working out for me is my me-time and meditation time. It helps me find my centre and think things through, especially if I needed to have a clear mind. I hope this gets you started to your fitness journey. Remember that being fit isn't about losing weight nor having abs (but that's my goal) it's about being strong, healthy & confident. If you take good care of yourself, you can bet on it that you'll do an even greater job in taking care of others.