During the launch of Belo Baby last month, the brand also introduced their mommy ambassadors who shared their story & how their kids love Belo Baby products.
Belo Baby believers and users Nicole Hernandez, Patty Laurel and Kelly Misa together with Cristalle Belo of Belo Baby.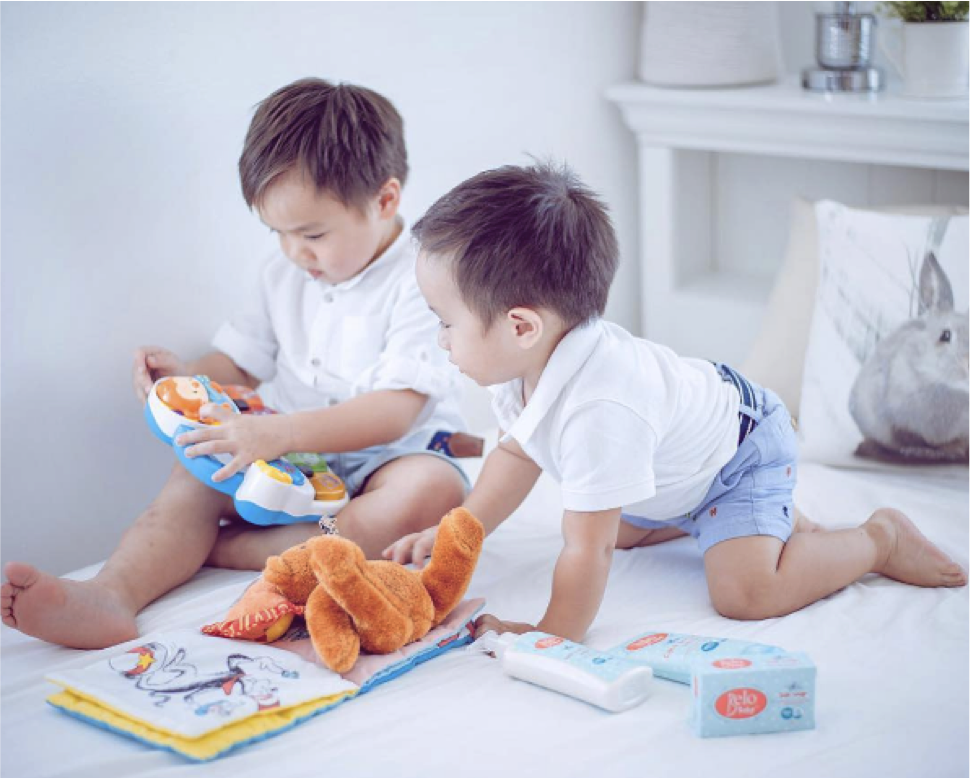 My boys shower at least 2-3x a day and they both love Belo Baby soap and the hair & body wash! No matter how many times I bathe them, their skin is so smooth, soft, and never dry! I love how Belo Baby naturally moisturizes their skin, I even use it myself!-Nicole Hernandez
Watch the video of Nicole as she talked with Smart Parenting about her two boys HERE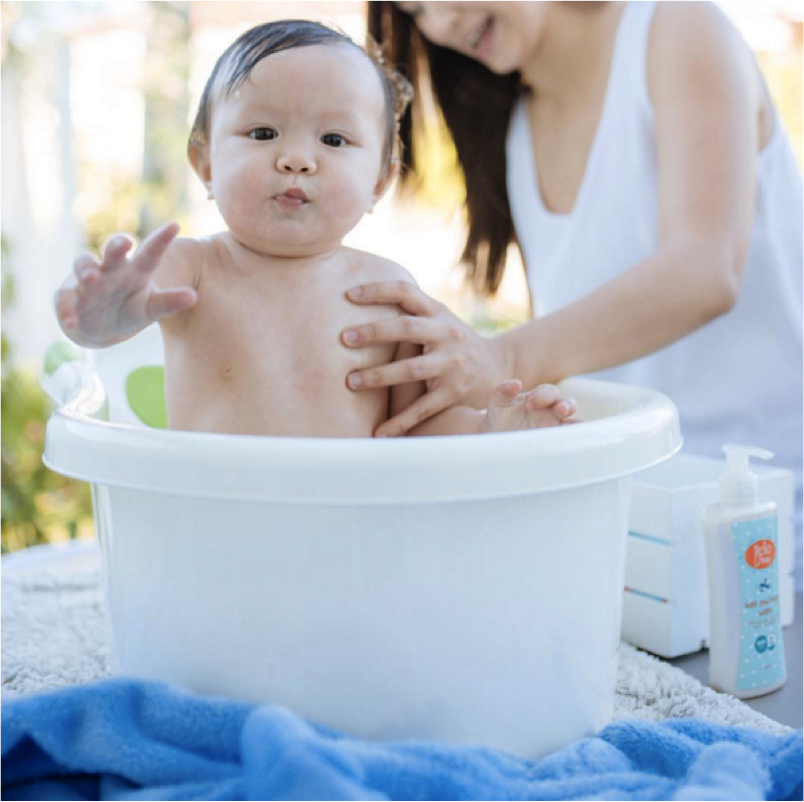 Bath time is always fun with Belo Baby! My son Theo loves the Hair and Body Wash best! It's actually great for other family members, too! Even my husband uses the soap and he likes it!-Patty Laurel
Watch the video of Patty as she talked with Smart Parenting about the challenges she faced as a first time mom HERE.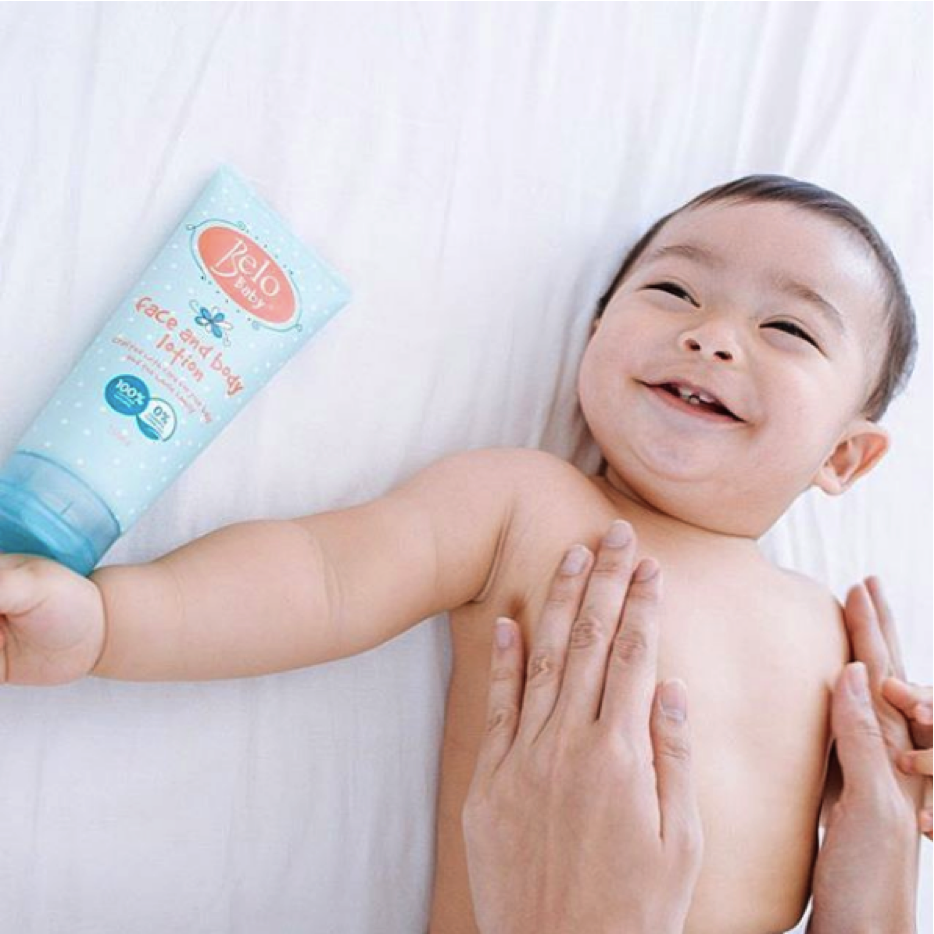 Belo Baby's Face & Body lotion is a winner for me because it disappears into my son Tristan's skin and doesn't leave a sticky, thick layer that you get from other lotions.  I've finally found a baby brand that suits Tristan's needs, and that's Belo Baby!-Kelly Misa
Watch the video of the Kelly Misa as she talked with Smart Parenting about managing the changes that comes with motherhood HERE.
I, for one was thrilled to try Belo Baby for my lil' Mr. JG. Though both my kids have sensitive skin, my son gets dry skin more often than his sister. We've tried more than a dozen different baby lotions & have come up with our favourites but we always welcome new brands especially since we love us some moisturizers! This time we tried Belo Baby. It's good to know that it is made of 100% certified natural ingredients and has 0% harmful chemicals. It is crafted with care for the most delicate skin, for the most meticulous moms.
The trifecta that makes Belo Baby. 
Belo Baby Face and Body Lotion, Php 224.74 150ml
Belo Baby Bar Soap, Php 79.75 100g
Belo Baby Hair and Body Wash, Php 219.75 200ml
One of the things my kids do as part of their daily ritual is to apply lotion. They're so used to it na since I've been applying lotion on them since they were infants.
I tested Belo Baby Face and Body Lotion to this very willing lil' cutie pie. Speaking of cutie pie, the new Belo Baby video is too cute it made me miss having a baby! Watch the Belo Baby video HERE.
So here's Juro last April when he had severe dry skin, particularly on his arms. See how red the tiny bumps are?
We used Belo Baby Face and Body Lotion religiously for a month on lil' Mr. JG. It has a velvety feel when you lather it on skin but soon after it sets, it doesn't give that thick, sticky feel– this is something that I would consider in a baby lotion especially during summer when having anything on the skin can make one feel uncomfortable. I also like that its light powdery scent blends well on the skin. Perfect for those who have sensitivity when it comes to scents.
Here's an update on lil' Mr. JG's skin status. A month after using Belo Baby Face and Body Lotion and his dry skin has significantly improved. Redness was gone and the bumps were barely seen though, I can still feel some of them.
For an all-natural product, I am pretty impressed on how it can moisturise my not-so-little-baby's skin.
I gotta hand it to Belo Baby, I was impressed on how it can moisturise skin with regular use. I love how it is absolutely FREE of EDTA, paragons, silicons, formaldehyde and most common allergens. Now we have another one to add to our lotion arsenal.
If you haven't tried Belo Baby yet, now is your chance. I'm holding a #BeloBabyLove giveaway!
Easy, peasy mechanics:
Post a photo of your baby on Instagram and tell us what Belo Baby product you would want him/her to try and why? Don't forget to tag @gojackiego and @belobabylove and use the hashtag #BeloBabyLovexJackieGo so we can track you entry.
This giveaway is open to those with Instagram accounts. Don't forget to make your profile public so we can see your post. We'll choose three winners who will each get a Belo Baby gift pack. Prizes will be delivered to the winners courtesy of Belo Baby. That's it pancit! Giveaway will run until May 31, 2016 only.
Now if you're already a Belo Baby user, you can join Belo Baby's contest instead!
Just post a photo of your baby with any Belo Baby products on Instagram. Use the hashtag #beloBaby and tag @belobabylove. Three winners will be chosen to win Belo Baby products plus a special photo session with our lil' one. Contest will run until June 3, 2016. Good luck!
Belo Baby products are available at leading supermarkets and department stores. They're also available online at www.zalora.com.ph/beauty/belo, www.cudsly.com/belobaby and www.lazada.com.ph/belo-cosmetics/
BELO BABY